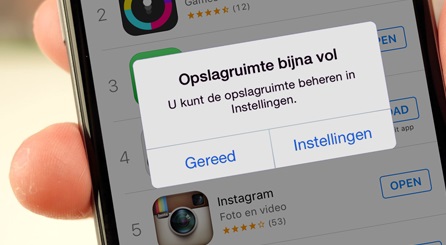 Back-up of Cloud-storage vol op je telefoon of in de cloud?
Iedereen kent het bericht wel; Schijfruimte / Cloud of telefoon vol, maak ruimte vrij. Hier tref je tips hoe je dat slim kan inrichten zodat je bestanden veilig zijn en je back-up goed is ingericht voor Android, iOS en ook Windows. Ik kan het per systeem uitleggen maar jullie ook direct verwijzen naar de juiste pagina's met goeie tips.
Stap 1 Ruimte vrijmaken zonder belangrijke bestanden te verliezen
Dubbele foto's? klik hier >>
Stap 2 Veilig je back-up instellen
Succes!
Kadootje van Bol.com
Trouwe lezers van Bol.com geven aan dat de BlackFriday en 5dec drukte is toegeslagen. Wees er dus op tijd bij zodat je niet misgrijpt of pakjes te laat… >> Speciale kortingsacties voor trouwe lezers zie je hieronder.
Join the group
Veilig op internet | Tips voor PC, Smartphone en meer
Privé groep · 40 leden
Wekelijks worden hier in normaal Nederlands slimme "weetjes en handige tips" geplaatst om leuker, sneller en vooral veiliger je pc, tablet en smartpho…