VCR-STI > grip op ieder gesprek en elk dossier
U heeft het beheer over talloze dossiers. Vele contactmomenten, het maken en waarborgen van afspraken. De meeste contacten vinden telefonisch plaats en hoe monitor je al deze calls en afspraken op kwaliteit en doeltreffendheid.
VCR-STI is de oplossing die uw telefoongesprekken uitschrijft, analyseert en acties meegeeft. Voor het management is er direct zicht op alle calls, de classificatie van deze calls en waardering van een call.
Voorbeeld: Het eerste mondelinge contact dient meteen tot afspraken te leiden. Van het eerste contact, de verificatie, het betreffende dossier en het doornemen van de voorwaarden; wij schrijven dit uit en analyseren de call; in real-time.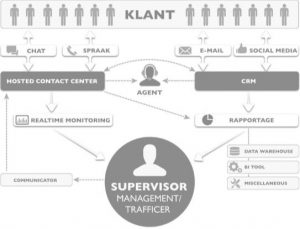 VCR-STI > speech to text to actionable intelligence
VCR -STI > Realtime Opnemen, uitschrijven, woord en zin analyse van telefoongesprekken, rapportage. * Meting en vastlegging van ieder gesprek. * Dossier en contractregistratie (direct uitgeschreven beschikbaar). * Grip op callcenters. Automatische dossiervorming. Spraakvertaling in 57 talen. Alerts op basis van management by exception. Predictive modeling on future behavior in development.

Vcr-sti speech to text to actionable intelligence. Voice recording, analyze voice data, ai modeling, knowledge extraction. #secure #scalable #reliable